Candles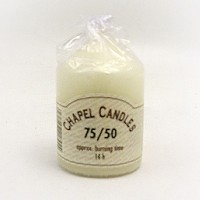 Candles and Candle Holders | One Stop Shop for all your Candle needs
Buy all your candles at Decoflora's florist supplies online shop.
Choose from our collection of church candles, LED candles (flame free for health and safety), scented candles, candle tins, coloured candles and dinner candles.
Paint pot scented candles from Pintail Candles - not just made in Britain but made in Cumbria!

Scented candles and wax melts from Heart and Home.
PLUS a stylish range of candle holders and candelabras too!

All your candle needs are covered at Decoflora