Holly Chapple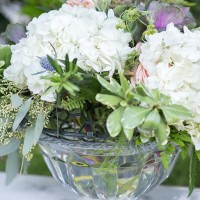 Holly Chapple Mechanics and Compotes
After many years of admiring the flower arrangements produced by Holly Chapple and her team of designers we are delighted to be stockists of Holly's range of pillows, eggs and compotes. Designed by Holly, these amazing products reduce the need for floral foam and have revolutionised the way arrangements can be designed and produced.
Holly is known for using chicken wire eggs and pillows to support her sculptural and generous styles of open arrangements and, luckily for other floral designers, she has now produced lightweight, sturdy, recyclable and reusable plastic armatures that will improve and enhance the process.
The plastic compotes that compliment the armatures are perfectly sized to accompany the pillows. They are lightweight yet sturdy for easy transprotation, made from high grade plastic materials, stackable for space saving storage and paintable to coordinate with any event colour palette.
Showing 1 to 7 of 7 (1 Pages)