FAQ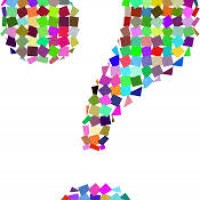 Frequently Asked Questions
Q: What products do you sell?
We sell:
artificial flowers, silk flowers and faux flowers – single stem, garlands and bunches
artificial plants and trees – flowering and green
artificial greenery, leaves and foliage including twigs, branches
vases and containers – glass, ceramic, mirrored, metal and others
home accessories – ornaments, basket ware, dishes, candles and home fragrances
artificial flower arrangements – Clearwater vase arrangements, potted flowering plants, memorial tributes
florist supplies eg foam blocks and shapes, plastic containers, florists wire, scissors, glue guns etc

Q: Who can buy from you?
Everyone is welcome to purchase from us. We make no restrictions. So if you are an individual, florist, event organiser, set designer, artist, photographer, hotel, school or shop, you are all welcome to buy from www.silkflowersdecoflora.co.uk

Q: Do you have a trade pricelist?
No. We do not have a two tier price system. We keep all our prices as low as possible to allow everyone to benefit from affordable silk flowers.

Q: Do you have a mail order catalogue?
Not at the moment. Our stock changes on a weekly basis. We are constantly on the look out for unusual, interesting, quality and good value products and are increasing our range all of the time therefore a printed catalogue would very quickly become out of date.

Q: What are your minimum order requirements?
We do not impose minimum order restrictions. You are welcome to purchase a single stem or to order hundreds or thousands. The choice is yours.

Q: Why should I buy from www.silkflowersdecoflora.co.uk?
At Decoflora we pride ourselves with the following:
•Wide range of products
•Excellent quality at competitive prices
•Great customer care
•Sourcing service for silk flowers and artificial foliage not featured on our website
•Wholesale quantities available
•Clear, accurate descriptions with honest close-up photographs
•Fixed carriage cost dependent on destination not weight
•Trackable courier service as standard
•Easy and secure payment using most major debit/credit cards or Paypal
•Dispatch on day of order whenever possible
•Order status emails
•100% satisfaction returns policy
•Rapid response time to all queries

Q: What are your flowers made of? Are they all made from real silk?
The term 'silk flowers' is a generic term that is commonly used throughout the artificial flowers industry to describe artificial and fake flowers made from fabric.
The majority of our flowers and plants have leaves and petals made from synthetic, polyester fabrics and stems or branches made from plastics (often with supportive wired centres).
Some of our artificial flowers are made from a fine grade foam which gives a lifelike quality whilst being robust. Fantastic for bridesmaid flowers. Will withstand the attentions of the most energetic young children.
In some cases the artificial flowers or foliage may be made from latex. This is a soft and pliable plastic that will give the right level of substance to the more exotic artificial flowers like birds of paradise, protea and some calla lilies.
Our real touch flowers are generally made from synthetic, polyester fabrics that are coated with a fine latex type component that replicates the feel of real petals.

Q. Why are synthetic fabrics used instead of real silk?
There are several advantages to using synthetics instead of real silk:
- Your flowers become washable (rinse, gently shake and let dry)
- Wrinkled leaves and petals may be ironed (use a low setting and a protective layer between iron and flower) or steamed (hold over a boiling kettle/pan of water)
- Increased resistance against colour fading and other environmental 'hazards'
- Synthetic is cheaper to produce, without compromising quality

Q. Can the stems be shortened to suit a particular container?
You will usually require a pair of side cutters or wire cutters to shorten stems as artificial flowers nearly all have a central supportive wire stem.

Q: Do you offer customised products such as bespoke wedding bouquets?
We offer a wide range of bridal silk flowers, most of which are created in house. If you see a style that you like but would prefer a different colour way or alternative flowers please send us a message via our contacts page and we will let you know if this is possible. If you have a photo of something that is not featured on our website please send us an email to sales@silkflowersdecoflora.co.uk and we will advise whether or not we are able to help you. Our bespoke service is subject to current workloads/staffing levels and we regret this service occasionally has to be suspended to afford the correct level of service for existing customer orders.

Q: Can I call you to discuss my requirements in more detail?
Of course you may call us for expert advice. Our number is 01900 872046. We will listen to your request and advise you accordingly. The subject may benefit from a written response in which case we aim to respond by email within 24 hours (working days only).

Q: Are your photos colour accurate?
Whilst we make every effort to ensure the colours displayed on our screens are as accurate as possible please be aware that your monitor settings are unlikely to be the same as ours. You should not rely on the photos alone to decide on the colour. If an exact colour shade is essential to your requirements please either order a single stem as a sample, send a swatch of fabric/wallpaper or call for more details.

Q: Why can't I add a product to my shopping basket?
Our silk flowers are in high demand and as such it is possible that the particular item and colour you selected is not currently available. It is however possible that this item is in fact available due to a recent delivery/non update of stock levels or it may be possible to obtain it on short notice with the possibility of having it delivered to you direct from our supplier. If you see something you want that is listed as out of stock please contact us with the item code, colour and quantity you require and we will check availability for you.

Q: How do I remove an item from my shopping basket?
Simply visit your shopping cart and click on the X button to the right of the unwanted item in your shopping basket.

Q: Do you deliver to an alternative delivery address?
Yes we do. The simple and straightforward checkout will guide you through the process of entering your billing addess (the addres your debit/credit card is registered to) and your delivery address.

Q: How long will delivery take?
We are normally able to dispatch within a single working day, stock levels permitting.
If speed of delivery is paramount to you we offer a next working day delivery service which moves your order to the front of the picking/packing queue.
If this option is selected and your order is placed pre 2pm Monday to Friday your parcel will be sent via a suitable courier company who will do their utmost to deliver next working day (no weekend delivery) to most mainland UK destinations, however, there may be extenuating circumstances that prevent this from being possible. This is entirely out of our control and we will not be held responsible for any delays.
We would always recommend you order at the earliest date possible to avoid disappointment.

Q: I live outside of Europe. Do you deliver to the rest of the world?
We are willing to quote for delivery outside of Europe on an individual basis. The size of carton(s) will dictate the volumetric weight of the parcel for overseas shipping. Please email us with your requirements and we will endeavour to quote for shipping in the smallest possible box to keep costs to a minimum.

Q. How will my order be packed?
We are very conscious of environmental issues and endeavour to re-use packaging boxes that our flowers arrive to us in. If you think that the box your silk flowers are delivered in is a second-hand box then you are probably right. We keep and re-use all boxes that are suitable and recycle those that are past their best.

Q: What payment methods do you accept?
Secure online payment can be made using most major debit or credit cards including Visa, Mastercard, Maestro, American Express and various others. We also accept payments via Paypal
If you cannot make an online payment then depending on your circumstances we may also be able to offer payment by electronic bank transfer (BACS) or by proforma invoice. Contact us at sales@silkflowersdecoflora.co.uk for details

Q: Can I get a VAT receipt?
Decoflora Limited is registered for VAT in the United Kingdom. A VAT invoice is included in your consignment as standard. An invoice may alternatively be sent via email if preferred.
There are no products to list in this category.