Heart and Home Reed Diffusers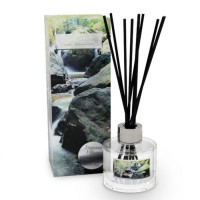 Beautifully presented in a gift ready box, our reed diffusers make the ultimate gift for any fragrance lover.

The perfect way to fragrance your home – safe, efficient and easy to use! Simply remove the stopper, replace the lid and insert the reeds into the bottle.
The beautiful scent will then naturally diffuse into your room and can last up to 12 weeks.

Showing 1 to 10 of 10 (1 Pages)