Living Vases and Transporter Boxes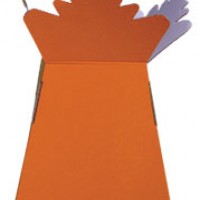 Living Vases and Transporter Boxes in a Range of Colours
Living Vases and Transporter Boxes are an inexpensive display option for fresh or artificial flowers.
A living vase can be used for fresh or silk flowers and provide a colourful transporter box for hand tied bouquets and floral arrangements. See our range of artificial flowers bouquets if your are looking for inspiration when creating your own project. Remember to insert a water filled plastic vase when using living vases and transporter boxes to display fresh flowers.
Living vases are also popular for creating contemporary children's selection boxes. Fill with inexpensive or seasonal sweeties, add a few lollies and a ribbon bow.........simple yet effective or, if you are little more creative, and a bit of a domestic goddess, living vases also make an attractive transportation box for the latest craze of cupcake bouquets.
Showing 1 to 19 of 19 (1 Pages)