Terms and Conditions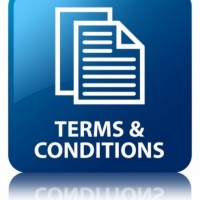 Terms & Conditions
General
All descriptions and illustrations contained in this website are only intended to give a general idea of the products, specifications and colours may vary slightly. Your full order will be despatched together, unless we notify you regarding low stock. Where possible, please let us have contact telephone number (landline and mobile) and full postcode to prevent delivery delays. A receipt/invoice will be despatched with all orders.
Delivery charges
United Kingdom - £5.95 (incl VAT @ 20%)
Northern Ireland - £9.95 (inc VAT 20%)
Scottish Islands and Highlands and the following Scottish postcodes (HS1-9, KA27, KA28, KW15-17, PA10, AB53, PA37-49, PA61-78, PH42, PH43, PH44, ZE1-3) - £8.95 (inc VAT 20%)
Channel Islands (up to 30kg by volume) - £9.95 (no VAT)
Please be aware that import duty may be payable in the destination country. This charge will be invoiced directly to you by the carrier upon delivery. If you wish to know the amount chargeable please contact your local tax authority
Republic of Ireland, Europe, USA, UAE, Australia and Canada (post BREXIT 31 December 2020) - Please add your purchases to the shopping basket and select you destination country to see the relevant charges. Volumetric weight restrictions apply. We will endeavour to pack your order in the smallest possible box to comply with these restrictions, however, should your order exceed the volumetric limit we will contact you about possible additional shipping costs before processing your order. In order to keep shipping costs to a minimum we may find it necessary to bend the flower/foliage stem but only if it can be straightened easily upon delivery. This will be done in such a way that will not damage the product in any way.

Please be aware that you will not be charged UK VAT but you may incur import duty in your country. This charge will be invoiced directly to you by the carrier together with their administration fee, before delivery. If you wish to know the amount of duty chargeable please contact your tax authority. Failure to pay the relevant import duty and administration fees will result in your order being returned to us and a charge equal to the twice the postage paid (ie the cost of sending to you plus the cost of returning to us) plus a £15 administration charge will be levied.
If your country does not appear on the 'country' drop down list we regret that we are currently unable to send our products to you. Please send us a message via our 'contacts' page and we will try and send you an individual quote.
PLEASE NOTE: We are unable to send glassware outside of the UK.
Delivery charges - Next working day (Available for Mainland UK Only - £8.95)
This service is only available for orders placed before 2pm on Monday, Tuesday, Wednesday and Thursday for delivery in England, Wales and Scottish Lowlands. Orders placed before 2pm on Friday, for delivery in England, Wales and Scottish Lowlands, will be delivered on Monday. Orders placed after 2pm Friday, Saturday and Sunday ,for delivery in England, Wales and Scottish Lowlands, will be delivered the following Tuesday.
Please note that there will be no despatch or delivery on Bank Holidays AND we are unable to guarantee next day delivery to Channel Islands, Scottish Islands and Highlands and the following Scottish postcodes (HS1-9, KA27, KA28, KW15-17, PA10, PA37-49, PA61-78, PH42, PH43, PH44, ZE1-3)
PLEASE NOTE:
All parcels will be delivered by courier service and will require a signature on receipt of parcel. Please provide us with an appropriate delivery address.
NEXT WORKING DAY DELIVERY IS NOT GUARANTEED

At times of adverse weather conditions we will always despatch on day of order on a next day service, however, DPD will only be able to deliver when it is safe to do so. Decoflora will NOT be held responsible for any delay caused by adverse weather conditions. If next day delivery is paramount please call us and we will check whether DPD are experiencing any problems on the route your parcel has to take. The weather may not be adverse in your area or ours but your consignment may have to pass through areas less fortunate!
Please note we are unable to offer a next day delivery service for all of our bridal flowers. Some of our bridal flowers are handmade. Consequently, please allow up to fourteen days for delivery.
Flower Arrangements
Please note a small number of our artificial flower arrangements are created in house and may not be available for next day delivery. Please check the product description as some arrangements may take up to fourteen days for delivery.
Packaging
We are extremely conscious of environmental issues and make every attempt to recycle all packaging. If your flowers appear to be packaged in a used cardboard box then you are not mistaken. We reuse packaging whenever possible and dispose of all packaging that may not be reused at our local recycling plant. Please help us protect our environment by disposing of your packaging with care.
Returns Policy
Please be aware all UK purchases are entitled to a 14 day cooling off period during which you may cancel your order. Goods may be returned in "New/Unused Condition" within 14 days of the order date. Customers must ensure the goods are securely packed (in the original packaging), complete with "Tags", where applicable, and are responsible for paying the relevant return carriage costs. If the goods are returned in "New/Unused Condition" a refund of the full cost will be paid through the original Credit/Debit Card/Paypal system. Please note that the price you are charged for postage and packing is only a contribution to that cost, it is not the actual cost of sending your order to you. This does not affect your statutory rights. If the product delivered is not what you ordered, or does not correspond with its description or is damaged on delivery to you, Decoflora will, at its option, deliver to you a replacement product or refund to you the price paid and your reasonable costs of returning the products. In the case of damaged products, delivered by Carrier, you must note the nature of the damage on the carrier's consignment note. In the case of damaged products, delivered by courier you should, where possible, make a photographic record of the damage and/or return the damaged goods to Decoflora to enable a compensation claim to be made. In either case you must inform us within three days of delivery, and make any returns within 14 days of delivery.
Returns from outside the UK will NOT be entitled to a refund of the original postage unless the item sent is damaged.

PLEASE NOTE - Returned goods are the responsibility of you, the customer. Decoflora will NOT accept responsibility for goods damaged in transit. If a returned item arrives at our warehouse and the package is damaged on arrival we will refuse to accept the delivery. If the damage is not apparent until the package is opened you must inform us of the damage and send an image. Refunds will NOT be made for goods that are returned in a damaged condition (unless the damage occurs before you the customer receives the delivery)
We aim to process all refunds promptly however at busy periods it may take up to 14 days for us to process your refund.
NB A charge of £14.50 will be levied by Decoflora Limited if a parcel is refused upon delivery to cover the return delivery and administration costs with the exception of parcels that have been damaged in transit. As stated earlier, you, the customer, are responsible for return carriage costs unless an item is faulty.
Improper returns
Where you return a product in contravention of this policy (and where you do not have any other legal right to return the product):
We will not refund or exchange the product
We may retain the returned product until you pay to us such additional amount as we may charge for re-delivery of the returned product
If we do not receive payment of such additional amount within 14 days of issuing a request for payment, we may destroy or otherwise dispose of the returned product at our sole discretion without any liability to you.
Exceptions from the above:
We may, on occasion, source/make items for customers that we do not generally hold in stock. On such occasions our usual returns policy is voided and we will only refund if goods have been damaged in transit. Please be sure that the items ordered/made are suitable for purpose and will meet your requirements before the order is placed. We CANNOT offer a refund if the goods are not to your taste.
Delivery
We use a reputable courier service, currently DPD or UPS, as standard for all our UK deliveries. Two delivery attempts will be made, between the hours of 7.30am and 5.30pm, and a card will be left on both occasions with instructions to call and re-arrange a convenient week day delivery. If you are unable to accept a delivery to your card billing address during the working week please provide us with an alternative delivery address or let us know if there is a safe place we they may leave your parcel. PLEASE NOTE: If you ask for your parcel to be left in a safe place we will NOT be held responsible for any losses or theft. Your instruction to leave in safe place advises us that you accept responsibility for any losses.
We normally ship your order by return, but certainly within 14 days of receipt. Carriage normally takes 2 to 3 working days after dispatch. Please note that when goods are signed for at the time of delivery you must check that you receive the number of parcels that you sign for no parcels are damaged or missing. Any shortages, errors or breakages MUST be notified within 24 hours of delivery, and any consequent returns made within seven days of delivery Carriage charges on goods refused by the customer, will be charged to the customer. Goods returned to us without our consent will be refused.
Dimensions
Please note all dimensions stated on our web site are approximate and may vary slightly from size stated.
Vases
Florist quality vases are NOT flawless. They may have air bubbles, ripples, variations in size and appearance and are priced accordingly.
Pricing
Prices are in UK pounds sterling.
VAT
All our prices are inclusive of VAT at 20%. Our VAT registration number 996 8957 15
Payment
Whilst our on-line Payment System, for Debit and Credit Card transactions, is extremely secure, we appreciate that some of our customers would prefer to pay by cheque. Should you wish to pay by cheque please call us on 01900872046 or email us with your requirements, calculate the full order value - don`t forget the relevant postage - and make your cheque payable to Decoflora Limited, print your cheque guarantee card details on the back of the cheque and submit to Decoflora, Units 6-8 Solway Road, Clay Flatts, Workington, Cumbria CA14 3YA. If paying by cheque, goods will be dispatched once funds have cleared.
Credit Card Security
All credit card numbers are encrypted in e-commerce software and are not held in clear text on any web site.
Paypal
We accept payments via Paypal, however, please be aware that we will only deliver to the Paypal registered address.
Privacy Policy
We do not disclose purchaser`s information to third parties. Cookies are used on this shopping site, but only to keep track of the contents of your shopping cart once you have selected an item. Customers who place orders fully accept our trading terms.
Decoflora Limited, Registered in England. Company Number 7053110 VAT Registration Number 996 8957 15
Registered Office, Units 6 - 8 Solway Road, Clay Flatts, Workington CA14 3YA
also trading as Artificial Flower Supplies
There are no products to list in this category.