Orchids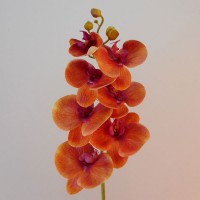 Orchids | Artificial Flowers
We are proud to introduce you to one of the most comprehensive collections of silk artificial orchids available online in the UK. Including the vanda orchid, phalaenopsis orchid, dendrobium orchid, oncidium orchid and more in a vast range of colours.
Orchids are extremely popular as house plants, garden plants and cut flowers. Many orchids hail from subtropical or tropical parts of the world making the growing conditions they need a little tricky to replicate in the cold UK climate.
Silk orchids allow us to enjoy the orchid's natural beauty and splendour without the concerns of caring for real orchids. Artificial flowers will last indefinitely.