Artificial Ferns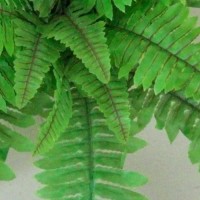 Artificial Ferns | Plants and Leaves
We offer a comprehensive collection of artificial ferns ready to plant in your chosen container. No need to worry about maintenance and watering with artificial ferns. Simply 'plant' and enjoy.
Ferns have a way of adding old-world charm wherever they're present, perhaps in part to their prehistoric roots. Whatever the reason, artificial ferns are a foolproof way to infuse your designs with no-maintenance sophisticated greenery. Unlike their living counterparts, artificial Boston ferns are significantly less finicky about soil and watering. In fact, they don't require either - after all, they are fake!
Trust Decoflora to bring you the best selection of artificial plants and trees.