About Us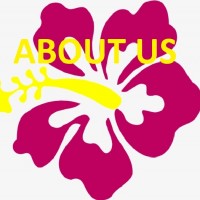 Artificial Flowers
If you love flowers then look no further for we supply a comprehensive range of silk flowers, artificial flowers and faux flowers, artificial plants and trees for home and office, quality silk flowers arrangements, vases and containers, twig lights, bridal flowers, memorial tributes and florists sundries. scented candles by Heart & Home. Stockists of OASIS® florists foam products. We really are a one-stop shop for all flower arrangers, from experienced professionals to novices.
Decoflora is a long established family business based on the coast of West Cumbria. Our humble beginnings started with a small retail shop selling floral arrangements for the home. For over 25 years we have specialised in sourcing the very best available range of silk flowers, artificial flowers and luxury faux flowers, foliage, plants and trees and we have enjoyed every minute of sharing our passion for all things floral with our customers. We have an extensive range that is inspired by nature and includes something to suit every taste. From cheap and cheerful artificial stems to luxury replica 'real touch' silk flowers we offer something for everyone.
Our artificial flowers collection includes exotics, classics, seasonal (Singtime, Autumn, Christmas), the latest foam flowers, hedgerow, meadow and garden flowers. We have also recently introduced a high quality 'fresh touch' range that look and feel like the real thing. Decoflora have an exceptional range of silk and artificial foliage, artificial plants and trees to purchase online. Our greenery range includes artificial, traditional British foliage such as ivy, honeysuckle, cow parsley and hops and also includes silk exotic leaves such as lotus, banana, monstera, fatsia and cycas palms.
We also stock an ever growing range of silk and artificial trees and plants, suitable for the home, office or workplace.
Silk and artificial flowers offer many benefits:
Enjoy your favourite blooms all year round and don't be dictated to by natural growing seasons.

No maintenance, low cost and a range of colours that are not available in the world of fresh flowers make silk and faux flowers a popular choice for home, office, shop, hotel and workspace decoration.

Perfect for hayfever and allergy sufferers, our artificial flowers can be enjoyed all year round by everyone. They really do make the perfect gift! Either single stem silk flowers, artificial flowers arrangements or silk gift bouquets are a constant reminder of a loved one's special occasion.

You may use silk and artificial flowers to brighten even the darkest corner of room as the artificial variety are not reliant on natural light and our fake trees will look beautiful in places that real trees would never survive!
Florist Supplies
If you would like to create your own silk floral arrangement we also stock a great range of florists sundries for use with silk flowers or fresh flowers. Wet and dry foam, containers, wires and moss to name but a few, we have all you need under one 'roof' and no minimum order requirements
Artificial Wedding Flowers
Visit our vintage wedding shop for a stunning range of shabby chic artificial wedding flowers If you would like to have a lasting momento of your wedding day then silk flowers are the perfect choice. Whatever your preference of flower and colour we will have a bouquet to suit.
If you don't see exactly what you are looking for drop us an email (including photos if you wish) and our design team will call you to discuss your requirements. PLEASE NOTE: Our order book for bespoke wedding bouquets is currently full. We are unable to enter consultations until November 2021 the earliest.
Choose from our traditional silk bridal range or vintage foam flowers wedding range and be assured of an excellent service, quality and value for money. Easily transportable and lightweight they are perfect to take abroad if you have chosen an exotic location for your special day. The range includes posies, bouquets, corsages, buttonholes and wrist corsage - every floral item you could possibly need to complete your look.
Artificial Funeral Flowers and Grave Pots
Our range of silk and artificial memorial tributes offer a range of lasting tributes for your loved one. Visit our memorial page to view the full range.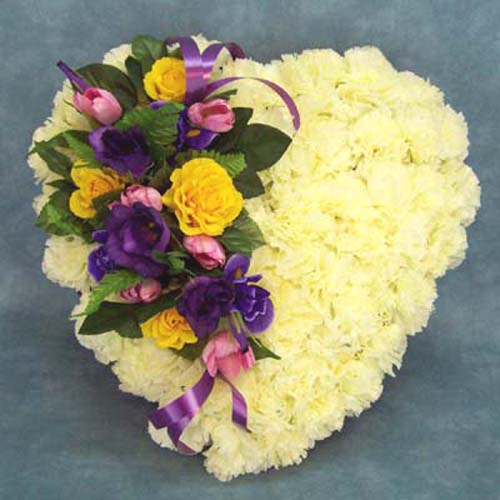 We are constantly introducing new lines to our website. Visit the 'NEW' section of our online shop to see the latest additions All major credit cards accepted
NEW WEBSITE
Welcome to our new upgraded mobile friendly website, designed to make your shopping experience easier and more pleasurable. Over the coming months we will be introducing 'how to' guides which will cover basic flower arranging, corsage making, caring for you silk, artificial and faux flowers and much more. Customers will be invited to write reviews of products purchased to help you with your selection and help us with our buying. We will also be introducing a 'who loves our flowers' section in which we hope to showcase our flowers being used in a variety of ways and locations. If you would like us to include your display, send us a .jpeg format picture to sales@silkflowersdecoflora.co.uk.
Decoflora Limited, Registered in England. Company Number 7053110 VAT Registration Number 996 8957 15
Registered Office, Units 6 - 8 Solway Road, Clay Flatts, Workington CA14 3YA