One Artificial Flower Arrangement - Four Seasons
23 Nov

Posted By
0 Comment(s)
3254 View(s)
One Artificial Flower Arrangement - Four Seasons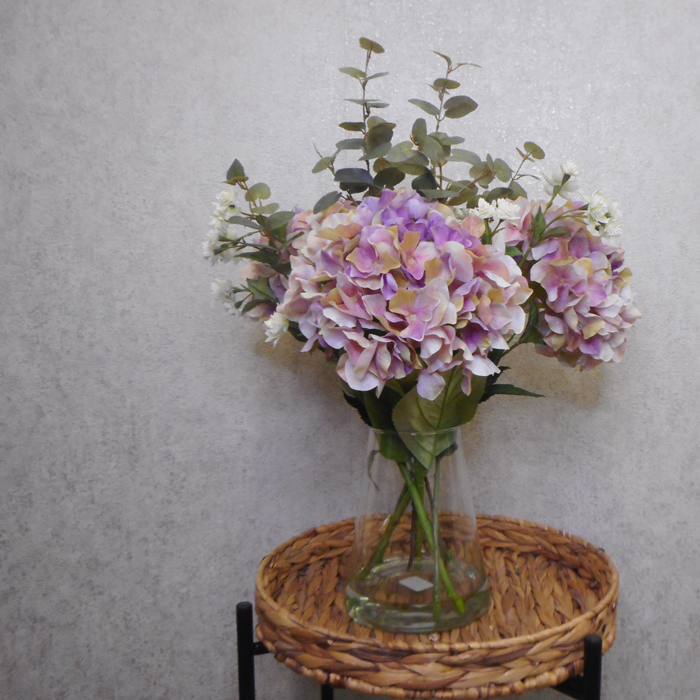 Our ready made faux flower arrangements are extremely popular and we are often asked how to follow the seasons throughout the year.
If your budget doesn't extend to having a selection of seasonal arrangements to rotate throughout the year have you considered adding a few seasonal stems to an arrangement to enhance their authenticity?
We recommend starting with a neutral base arrangement of flowers that are available all year round eg roses or hydrangeas.
1. Winter
Add a few stems of fake winter greenery like spruce or pine and some gold berries or witch hazel for a textural element. A handful of gold baubles finish the look.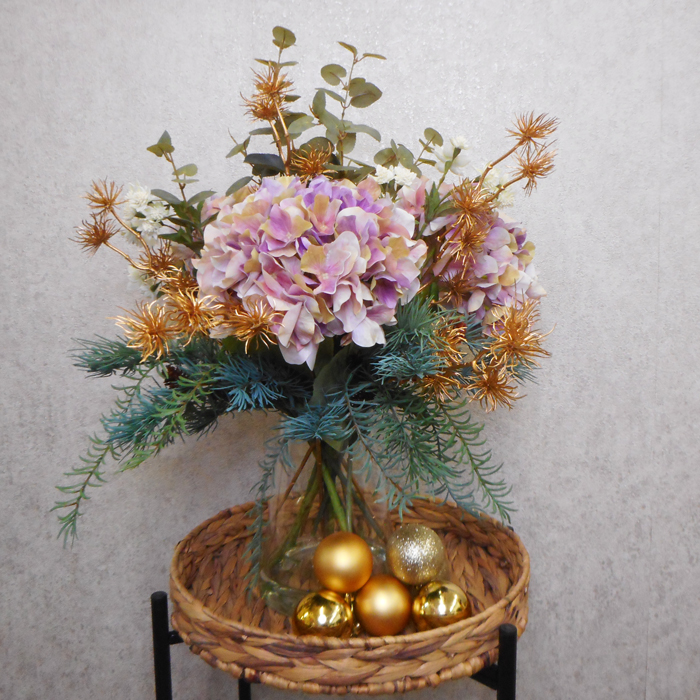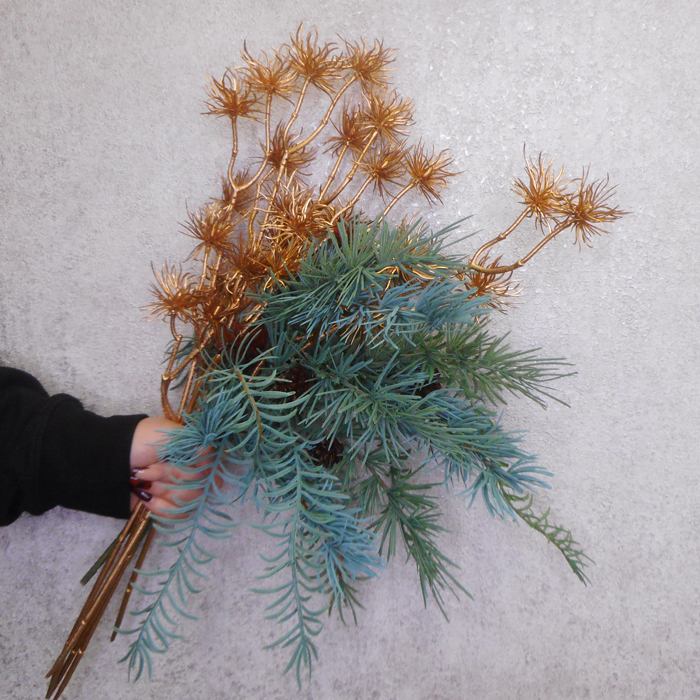 2. Spring
To welcome Springtime into your home why not add stems of white tulips or narcissi? We've added faux pussy willow and catkins for a wild and rustic look.
Make paper crowns from coloured card and have hours of fun decoration them with artificial leaves, Autumn flowers, glitter and wool. Your little one will enjy becoming King or Queen for the day.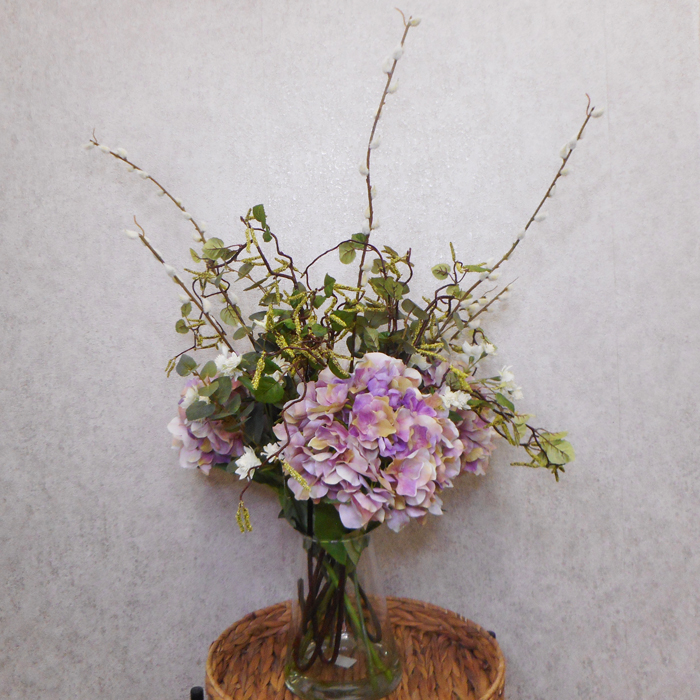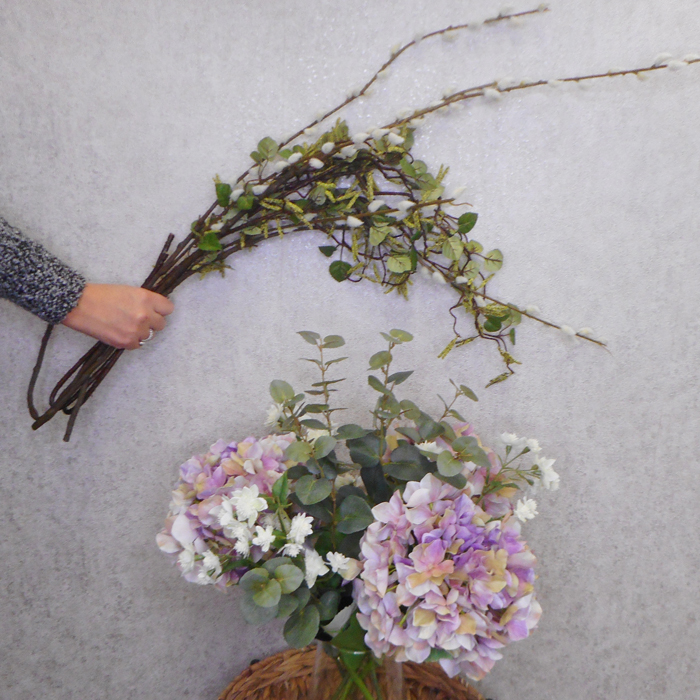 3. Summer
The options for summer additions are immense. We've chosen hot pink bougainvillea and calypso poppies but you could try dahlias, clematis, lupins, snapdragons, delphiniums or zinnias. The list is endless!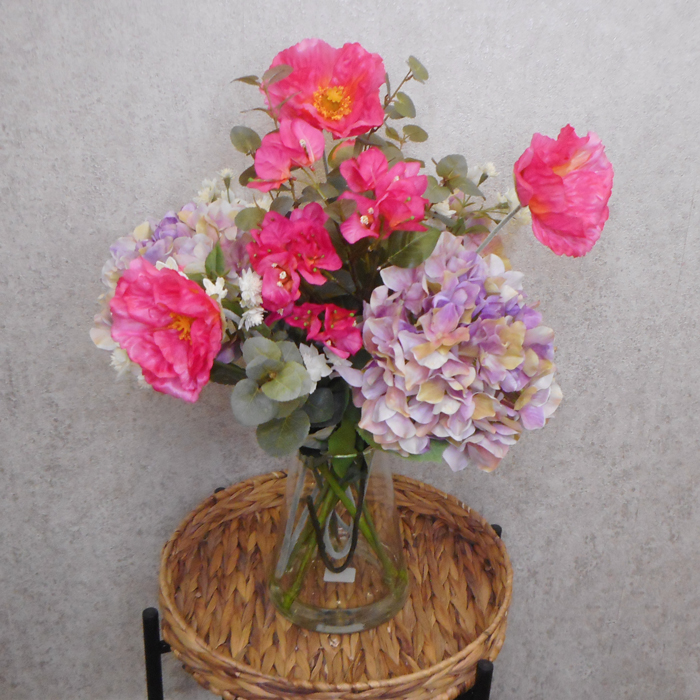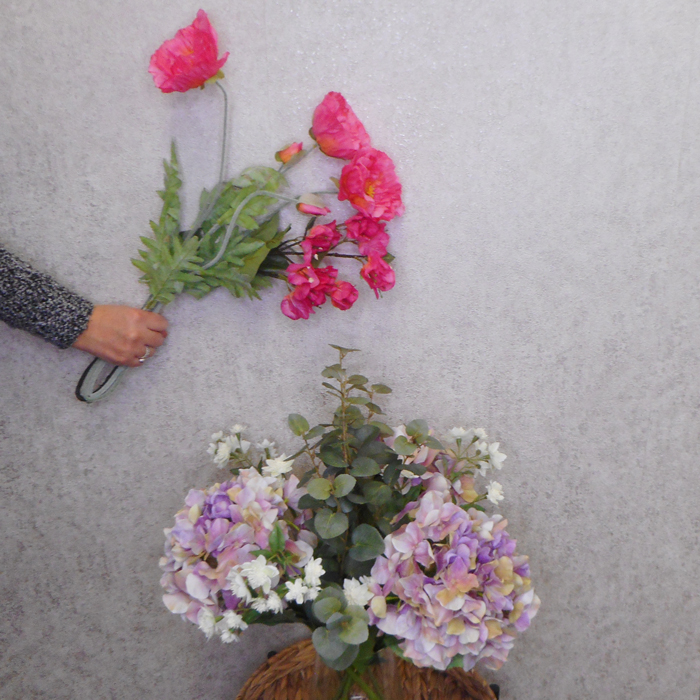 4. Autumn
To add a warm and Autumnal feel to your arrangement try adding Autumn foliage, berries, faux fruit stems like blackberries or rosehips. We've team our vase with faux apple leaves in red and orange and a leaf free oak branch for a point of interest.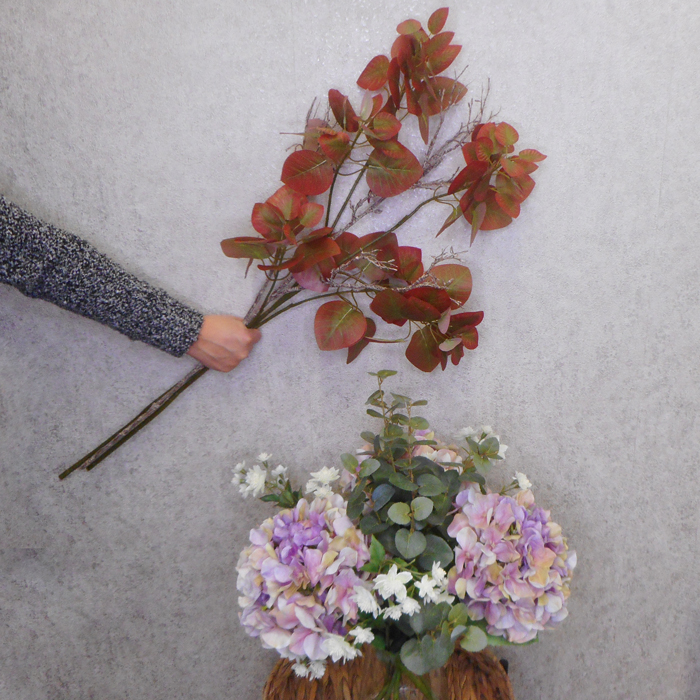 We hope you all agree that faux flowers are an investment that will save money in the long term for those of us who like to display flowers in their home all year round - and remember, faux flowers don't have the same impact on the environment as fresh flowers. No requirement for plastic wrappings, super fast refridgerated air travel, no heated greenhouses, herbicides, pesticides or excessive quantities of water for them to grow.
Please let us know how you ring the changes of seasons with faux florals in your home in the comments below. Sharing is caring!