10 Autumn Craft Ideas to bring the outdoors in
11 Aug

Posted By
0 Comment(s)
1653 View(s)
1. Leaf Hedgehog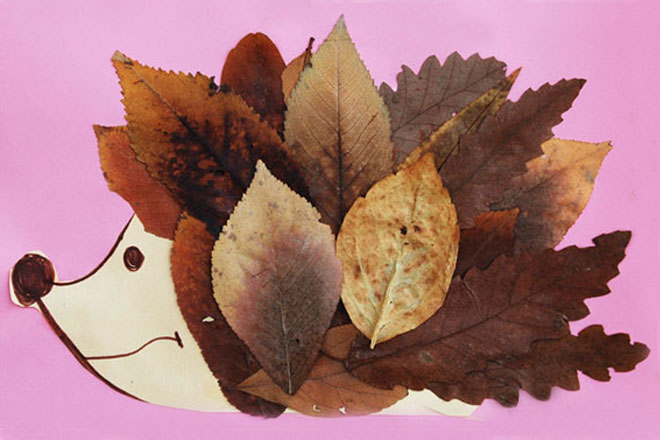 Isn't this the cutest little hedgehog you ever saw? Select some coloured card for the background. Draw a cheeky hedgehog face and glue a selection of Autumn leaves to the card to create the body. Children will love being outdoors collecting Autumn leaves but if the weather is against you use a section of artificial leaves from Decoflora.
2. Leaf Puppets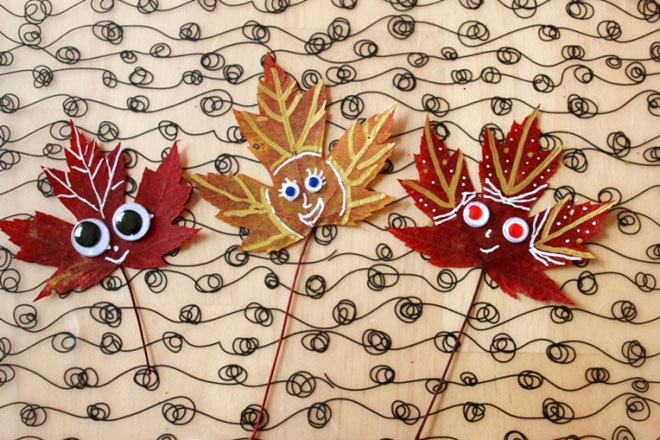 Get your kids to put on a puppet show with leaf puppets they have created. Glue googly eyes and draw faces on Autumn leaves, add old lollypop sticks and you have instant puppets. Encourage children to name their creations for added fun.
3. Harvest Crowns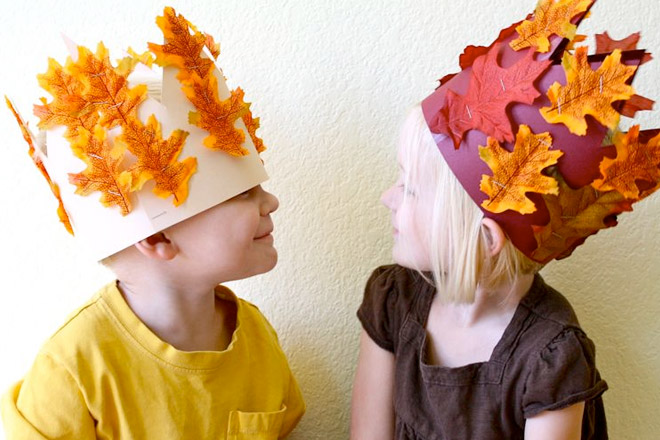 Make paper crowns from coloured card and have hours of fun decoration them with artificial leaves, Autumn flowers, glitter and wool. Your little one will enjy becoming King or Queen for the day.
4. Leaf Rubbings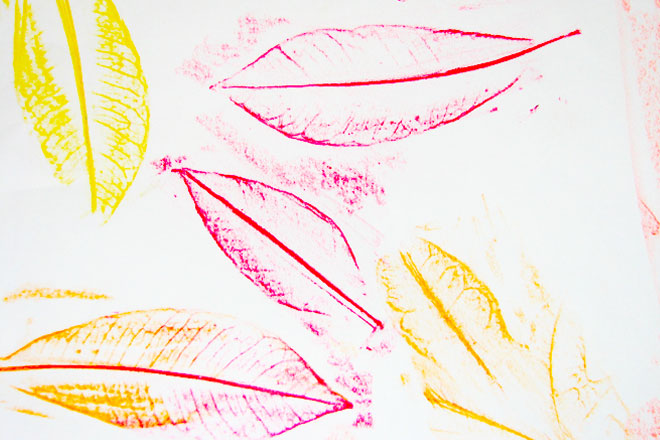 Use red, orange, gold and brown coloured crayons to create easy Autumn artwork. Place the leaves at angles to create drama and texture and get rubbing.
5. Leaf Lanterns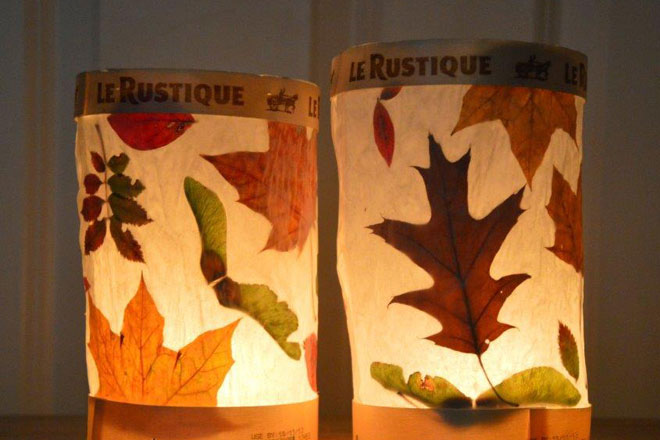 Make cylinders of greaseproof paper by gluing the short sides of a rectangle together. Decorate with Autumn leave and add a battery operated tealight to cast shadows over your walls. Children will love having these in there bedrooms. They may even want to go to bed early :)
6. Leaf Butterflies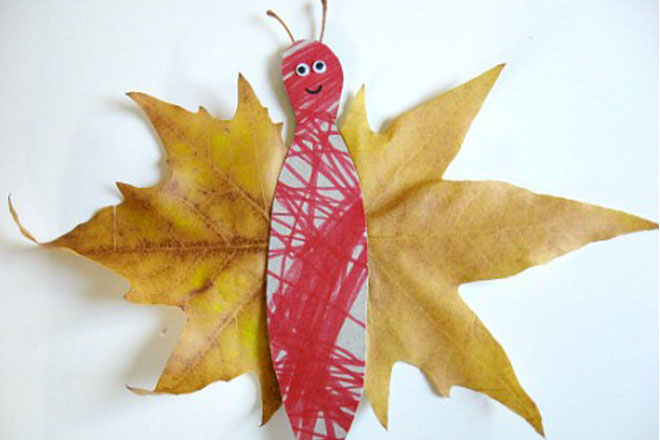 Simple yet effective. Glue two Autumn leaves together, real leaves or artificial leaves and add a body cut from paper and coloured in by your little darlings! Why not make several and hang from string from a wire coat hanger to make an interesting mobile?
7. Leaf Lion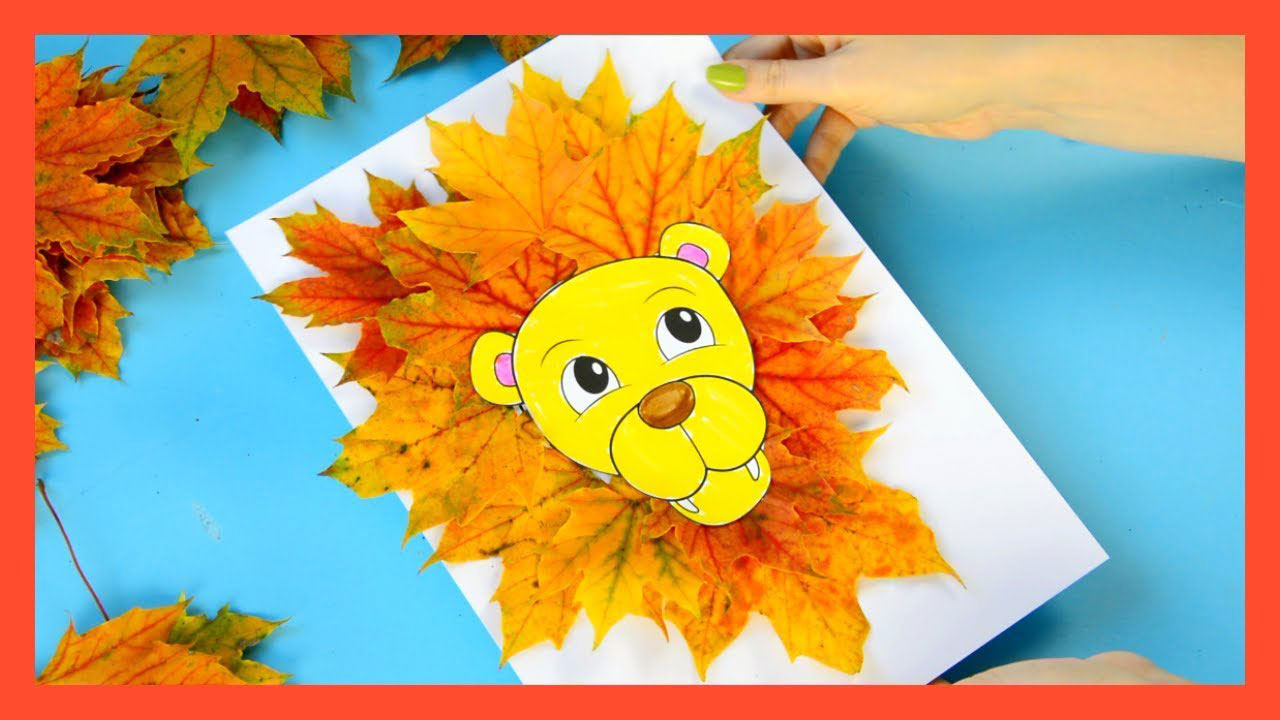 Glue Autumn leaves in an oval to create a lion's mane. Add a face (templates can be downloaded online), colour the face in and give your lion a name. Fans of The Lion King will love this one!
8. Leaf Necklace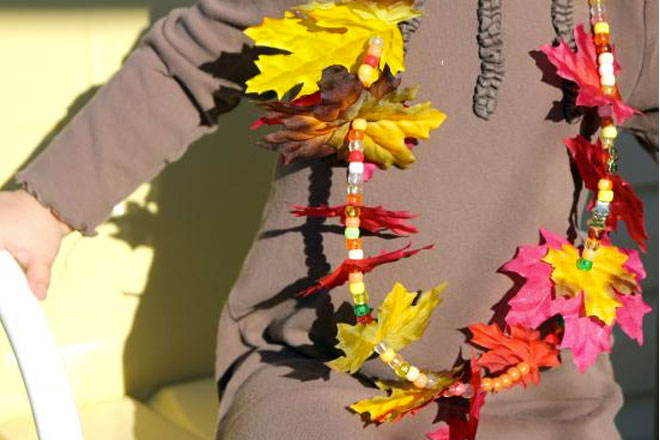 Thread Autumn leaves, artificial leaves will last longer, and coloured beads onto wool or string to make colourful, Autumn necklaces.
Very young children may need help threading the leaves on and always supervise young children and beads. We wouldn't want any to end up somewhere they don't belong!
9. Leaf Bunting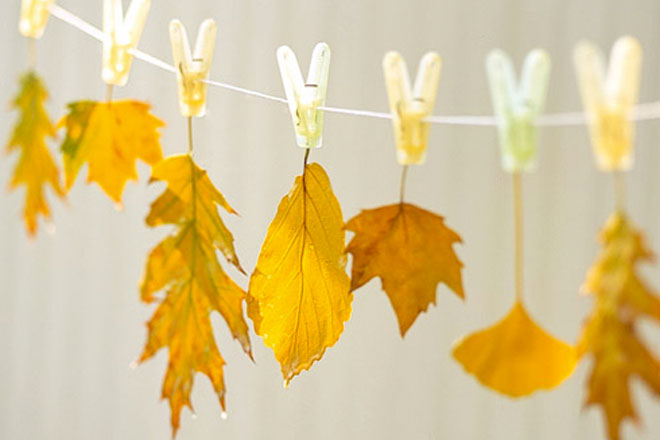 Your children will have great fun painting pegs in Autumn colours and using the pegs to clip Autumn leaves to string to make festive bunting!
10. Leaf Trees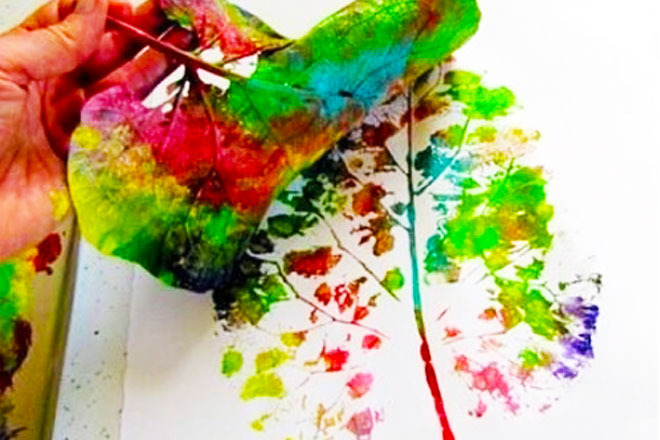 This last suggestion in our series of 10 is not for the faint hearted. If your not afraid of a little mess get your kids to splash paint to one side of an Autumn leaf and press it against paper to create a rainbow tree. Use a fine brush to paint the trunk and branches.
HAPPY CRAFTING!
If you have any favourite crafts that use Autumn leaves and/or flowers please share them with our readers in the comments below.