Fruity Fridays at Decoflora
04 Aug

Posted By
0 Comment(s)
4661 View(s)
Fruity Fridays at Decoflora
So the start of this new month has seen all the Decoflora ladies (and Rod) concentrating on self-care and how to be healthier and happier versions of our already wonderful selves J
Starting with small steps to make big impact like upping our water intake, increasing our daily steps and eating the rainbow (not just the sprinkles on our cakes) we already feel the benefits! So, in celebration of this and to share the positivity, we've decided the start of the weekends will now be known as Fruity Fridays.
Fruity Fridays are going to be all about encouraging a positive vibe, both physically and mentally, after all HEALTH IS WEALTH. Even the little things like listening to our favourite songs, sharing the things we are grateful for and getting an extra few minutes in the much anticipated sunshine can help create a better mind space and if our minds feel a little lighter maybe it will feel easier to make some time to concentrate on a little physical activity too.
In true Decoflora style not only will Our Fridays be Fruity but they will be Floral too so keep your eyes peeled (as well as your Oranges and Lemons) for our social media posts each week, where we will be selecting a fruit of choice and sharing ways to style the faux version in your home (we can't be held accountable if guests are fooled by their life like appearance and take a sneaky nibble though).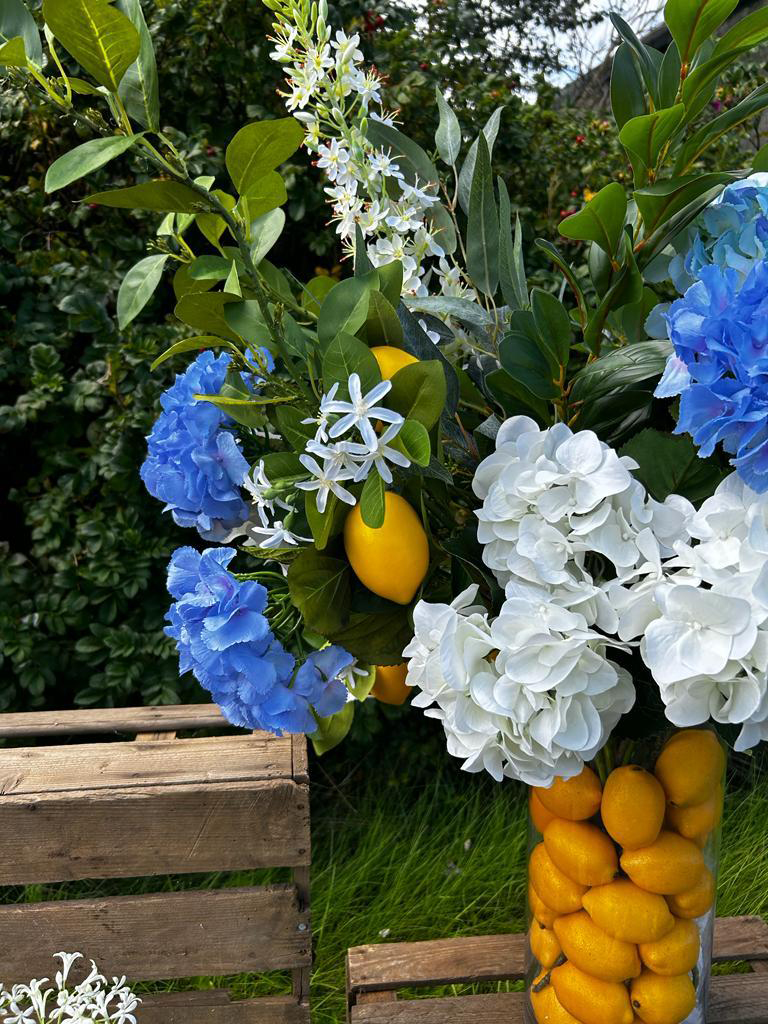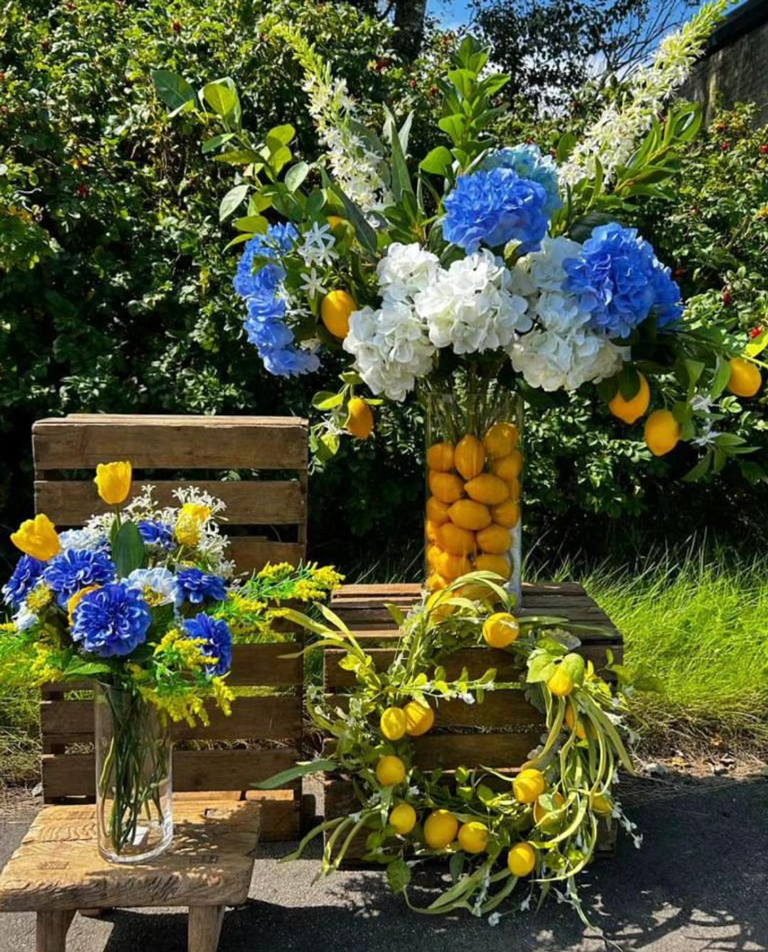 We hope that you enjoy creating Floral and Fruity masterpieces as much as we do as taking time out to create something that not only looks beautiful but serves as a reminder to take time to do something you love in the name of self-care is really what Fruity Fridays are all about.
Inspired by Chloe's recent trip to the Amalfi Coast our first Fruity Friday is dedicated to Lemons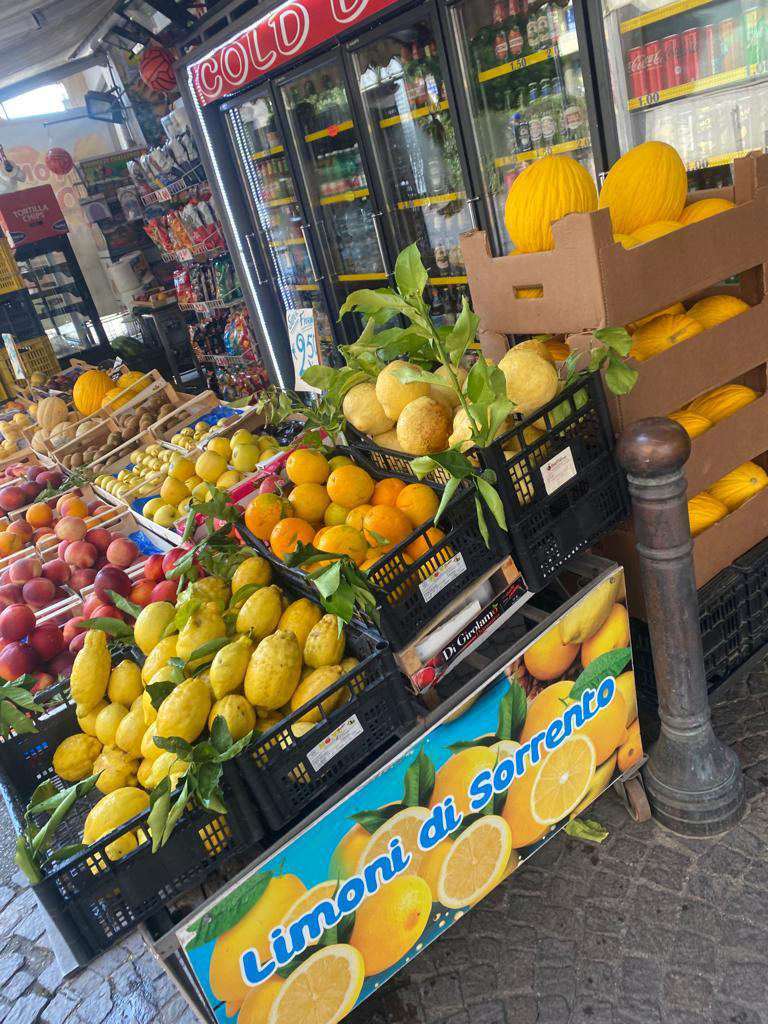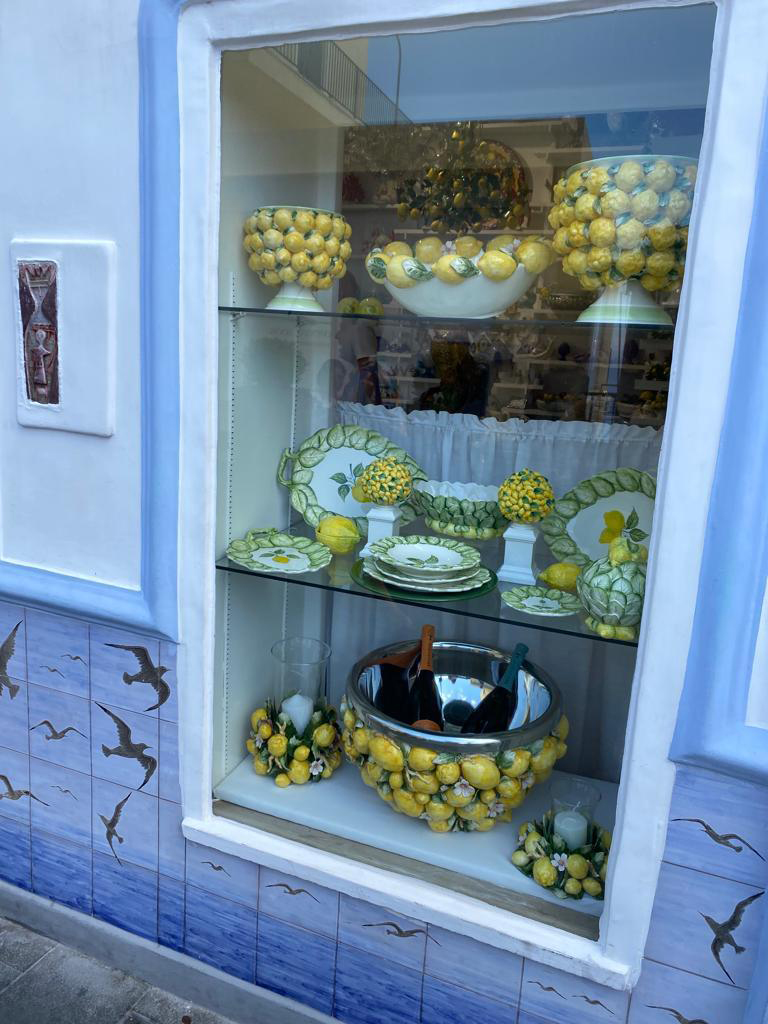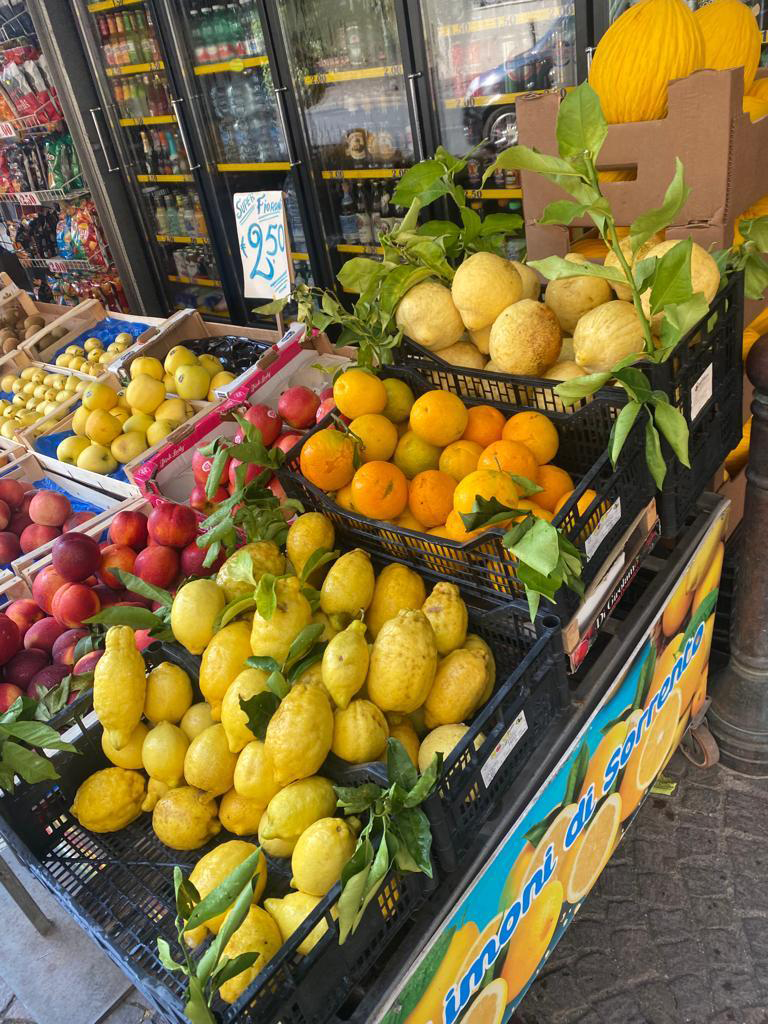 And as Lemons are our 1st fruit, this week we thought we would share this recipe for Lemon, Ginger and Green Iced tea from a wellbeing master that we all adore at Decoflora headquarters "Liz Earle"
LEMON, GINGER AND GREEN ICED TEA RECIPE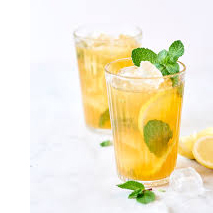 Iced tea is a refreshing favourite for the warmer months, and our recipe here won't disappoint. With lemon, ginger and a handful of mint, it certainly adds a refreshing twist to an old favourite.
We use green tea in this recipe, and for good reason. Researchers say that regularly drinking green tea can help to increase the amount of Bifidobacterium in our gut microbiome. These helpful microbes play a role in digestion and also work to stave off harmful bacteria.
Serve our iced tea recipe at your next family picnic or barbecue – it's sure to go down a treat!
Ingredients
1 AND 1/2 LITRES WATER
4CM THUMB OF GINGER, PEELED AND FINELY SLICED
4-6 TBSP LOOSE-LEAF GREEN TEA, OR 4-6 GREEN TEA BAGS (PAPER TAGS REMOVED), DEPENDING ON PREFERRED STRENGTH OF THE TEA
SMALL HANDFUL OF FRESH MINT LEAVES, PLUS ANOTHER PINCH OF MINT LEAVES TO SERVE
1-2 TBSP HONEY, TO TASTE
2 LEMONS, 1 JUICED, THE OTHER IN SLICES TO SERVE
ICE
Method
Add the water and ginger to a large pan and bring to the boil. Once boiling, remove the pan from the heat and add the green tea and mint leaves. Leave to steep for about 15 minutes.
Strain the liquid into a large heatproof jug. Add the honey and lemon juice to the liquid, adjusting to your taste.
Allow to cool to room temperature before putting into the fridge to cool completely.
Serve with slices of lemon, a pinch of fresh mint leaves and plenty of ice.